Presenting our two venues:
The Shanti Yoga Centre at Southport and our Nirvana Wellness Retreat in Gold Coast Hinterland.
---
---
Our Values
Mindful awareness.
Responsible participation in professional and social life.

Respect for others and their rights with dignity.

Understanding and respecting the importance of the environment and the world in which we live.

Commitment to being sincere and open in our dealings.

Commitment to strive relentlessly to constantly improve our team.

Serve. Love. Give.
---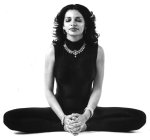 Shanti Yoga Centre
126 Scarborough Street, Southport, QLD
Modern air-conditioned lecture rooms
Latest technology
Specialist student library with hundreds of book in many genres inc. yoga, ayurveda, herbology, massage, nutrition.
DVD collection
Student lounge
Yoga and dance studio air-conditioned/heated with natural bamboo timber and mirrored.
Massage therapy rooms
Kitchenette
Ladies and men's changerooms
Modern premises which include the Buddha Lounge, office areas and reception
A specialist library
A student lounge
Kitchenette with tea making facilities
Toilets
Lecture rooms that are air-conditioned in summer or heated in winter, and include wi-fi facilities and all modern technology
A PA system with radio-mikes in the large lecture room, plus movie projector and screen, along with access to broadband internet.
Videos, texts, plus other material related to the courses
Space for quiet study or for small group meetings
Unlimited WiFi
A clinic environment which is located at our Nirvana Wellness Retreat
---
The campus is very close to public transport, with a bus stop just a few metres from our front door, and the new light rail service just down the road. There are many facilities available within 5 minutes' walk, such as; supermarkets, shopping mall, restaurants, and the main Gold Coast City library which is free to use.
There are many types of accommodation available in the area, from motels and apartments to caravan and camping parks, as well as several back-packer hostels. University libraries are accessible by public transport, with Griffith University just a short tram ride away and Bond University being a bus ride. There are several medical facilities within the local vicinity and a 5-minute tram ride to the University hospital.
We make available to our students, delicious vegetarian-vegan lunch-boxed meals, which are freshly prepared on Mondays, Tuesdays and Thursdays. We also provide frozen vegetarian meals to take home, which include soups and breakfasts as well. These meals are available to students at $15 per main meal and only $5 for breakfasts and soups.
---
---
Nirvana Wellness Retreat


---
The Shanti Yoga Health Institute Australasia owns the Nirvana Wellness Retreat, which is delightfully located in the Gold Coast hinterland, amongst the picturesque mountains of Beechmont. There are 70 acres of spectacular ecologically managed farmland, providing a perfect backdrop for the work of practical training in organic gardening, or the holding of yoga teacher training classes as well as ayurvedic cooking and nutrition workshops.
---