Ayurveda School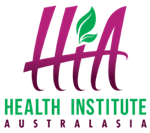 Our Shanti Yoga Centre houses the Health Institute Australasia 🔗, an Ayurveda and Yoga School.  We have developed numerous educational programs in the form of interactive community lectures, workshops, series, and seminars as well as courses to meet the needs of the twenty-first century.
Please note: links on this page will take you to our sister website, www.healthinstitute.edu.au 🔗
The Health Institute Australasia offers flexible payment plans 🔗.
Our location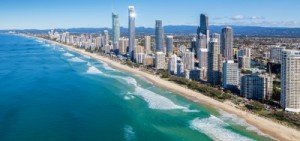 Our campus is located at our Shanti Yoga Centre on the beautiful Gold Coast of Australia, with proximity to shops, beaches, libraries and other facilities.
Read more about our location and facilities.
Alternatively, you can study online – see Online Ayurveda Training 🔗.
Please note: links on this page will take you to our sister website, www.healthinstitute.edu.au 🔗
OUR AYURVEDA COURSES
We offer the following Ayurvedic Studies, including both short and long courses:-
STUDY AYURVEDA FOR 1-3 YEARS
We offer the following Ayurveda one and two-year courses on the Gold Coast, Australia, both to domestic and international students:-
The Health Institute Australasia offers courses to become an Ayurvedic Lifestyle Consultant and Ayurvedic Practitioner. With this study you can take more responsibility for your own health and teach others, working as a healthcare professional helping others incorporate Ayurvedic health principles into their lives.
Whilst firmly anchored in the classical heritage of Ayurveda, our courses are based on a synthesis of the current perspectives on health, along with an integration of contemporary well-being information and practices. These Ayurvedic courses have been developed in consultation with a wide range of teachers and practitioners of Ayurveda, including representatives of the healthcare industry and training authorities.
Ayurvedic training typically touches on the medical sciences as well as modalities such as herbalism, homeopathy, massage and nutritional science. While conventional medicine treats the symptoms of an illness, ayurvedic medicine is more concerned with a patient's overall health. Ayurveda makes use of a number of natural therapies and approaches, including counselling, dietary advice, herbal remedies and massage, yoga and meditation, amongst others. Practitioners are typically accredited by national associations, which ensure that they have undergone the required training and comply with the highest standards of Ayurvedic practice.
Read more about our Ayurveda Courses 🔗