Ayurveda and Yoga School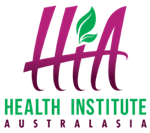 Our Shanti Yoga Centre houses the Health Institute Australasia, an Ayurveda and Yoga School located on the Gold Coast in Australia.
Please note: links on this page will take you to our sister website, www.healthinstitute.edu.au
Ayurvedic Wellness Practitioner
Ayurvedic Wellness Practitioner from the Health Institute Australia is an 1200-hour course for becoming an Ayurvedic practitioner.
On successful completion of this course, you will have the skills needed to work as a practitioner in Ayurvedic Therapeutic and Remedial Treatments, including Ayurvedic herbal medicine, Ayurvedic massage and Ayurvedic nutritional advice.
The Ayurvedic Wellness Practitioner program is dedicated to the integration of authentic, ancient Vedic education with the enlightened Western ideas of today.
Read more about Ayurvedic Wellness Practitioner