Ayurveda and Yoga School
Our Shanti Yoga Centre houses the Health Institute Australasia, an Ayurveda and Yoga School.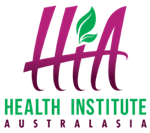 Please note: links on this page will take you to our sister website, www.healthinstitute.edu.au
Online Ayurveda Training in Australia
You can do Online Ayurveda Training by distance learning in Australia. The Health Institute Australasia is a training organisation located on the Gold Coast in Queensland. We offer Ayurvedic Lifestyle and Wellness Counsellor course by Distance Education to domestic (Australian) and international students.
Ayurvedic Lifestyle and Wellness Counsellor course from the Health Institute Australia is a 600-hour course is designed for health seekers and is the foundational study course for Ayurvedic practitioners.
You will be required to do some components of the course on campus such as Ayurvedic cooking, massage etc. However, the majority of your units can be completed via distance education with the facilities of online training, optional Skype tutorials, resource materials, homework and assignments.
This qualification covers the skills needed to be an Ayurvedic Lifestyle Consultant. An Ayurvedic Lifestyle Consultant provides advice and assistance on living according to Ayurvedic principles. This qualification does not cover ayurvedic remedial or therapeutic care.
– Quote: ANTA (Australian National Training Authority)
Read more about Distance Learning Ayurveda 🔗