Learn more about the Nirvana Wellness Sanctuary, home of Shanti Yoga retreats
You meet yourself
where the grass is already green enough
and uncover the way to really begin doing things differently,
without so much hurry, panic and pushing
to get to the other side.
Nature surrounds and embraces you
and she can help you too, if you would only let her.

Taking the first step starts by looking within,
to rest inside yourself,
ponder the yonder,
look into the wide, blue skies, the fluffy white clouds, the tall grass,
and let the mind use it's natural ability to heal itself and your body.

A perfect state of health and mind is possible.
It takes only a few seconds to start the change you need in life.
Are you ready for a stress-free life?

Let our sanctuary become yours.
---
---
Nirvana Wellness Retreat Gold Coast is a 70-acre retreat sanctuary where you can take a step back from life's daily pressures, business and complications and connect with your essence.

Shanti Yoga Retreats are ideal for replenishing your energy, getting a handle on tough life situations and dealing with life's stress. Nirvana Wellness Centre offers a quiet place in a rural setting where you can personalise your retreat experience creating the ultimate 'me time'.
---
Nirvana Wellness Retreat Sanctuary is a scenic haven. Set amid acres of private farmland and rainforests, surrounded by World Heritage areas and national parks, at Nirvana Wellness Sanctuary you experience the ultimate peace of mind, mindfulness and rest immersion towards optimum health. Spending a week in this mountain sanctuary can help you cleanse your mind from heavy feelings that have been held within you for a long time. at the same time as you cleanse your body with plant-based food, local produce, ayurvedic treatments, yoga and relaxation therapy practices.

Here you end your sleepless nights, constipation, wind and bloating, as you move away from fast and processed food, short order chefs, alcohol and restlessness, and instead will have completely different sensory experiences filled from what is sacred, what is lasting, nature and spirituality. You will enjoy farm to table, plant-based food (suitable for vegans) that is all made in our kitchen and delicious. Our delicious and wholesome menu has been designed to increase your energy and elevate your mood, not your waistline.

To state the obvious, a retreat is not a conference or seminar – which can imply long hours of sitting and listening to long talks while shifting in your seat, days of breathing stale air without leaving the hotel, limp uninspired food in food warmers.

A retreat is also different to a resort or a motel, in that there are no maids making up your room and bed daily, and while Nirvana's facilities include the classical Queenslander with some extraordinary views, furniture and fittings, we purposely strip away distractions such as flat-screen televisions and telephones in every room, so that you can get back in touch with nature, and yourself, and go deeper into the holistic material that is being offered. Retreatants experience hands-on experiential unlearning, creative renewal and rejuvenation opportunities in one of Australia's most spectacular environments.

The moment you arrive, you have begun to receive the gift of being less busy and more available to your true self and inner peace. You don't have to wait for your retreat to begin. You can enjoy the peace that you have already connected with. The beauty and gentleness surrounding you are all a part of your retreat. You can choose to participate in as much or as little of the activities as you wish. There is plenty to undo…and do, which you chose, and at your own pace. Empirical and theoretical education is coupled with an optional, daily program of practice, to let go, rest and dissolve into the unknown. Nurtured by nature, and community, just being on the mountain is a healing experience in itself that changes your life. If you're looking for someone to change your life, look in the mirror. Your life is a sacred sanctuary. Take some time each day to nurture your heart and soul. The creative process blossoms when you tune out of the world and tune into your deeper self.Whether you're new to retreats or a regular, a retreat will leave you feeling inspired to live a healthier, more peaceful and vibrant life.

As a place for rest and renewal along your life's journey, Nirvana Wellness Sanctuary provides the ideal environment for physical, emotional and spiritual rejuvenation. It radiates positive energy. This is a place of wordless relationship with nature and the human spirit. In terms of spiritual refreshment, intellectual and emotional stimulation, Australian vitality and the peace, and repose of a great rural estate, Nirvana Wellness Sanctuary offers an exceptional setting for radical wellbeing. The environment exudes a sense of the wholeness of life and provides the context for a deep and potentially transformative learning experience. Here you will find rejuvenation and often, new direction. You will find that you have touched a source of inspiration and are reminded that there are others who share their deepest values about life and its meaning.


---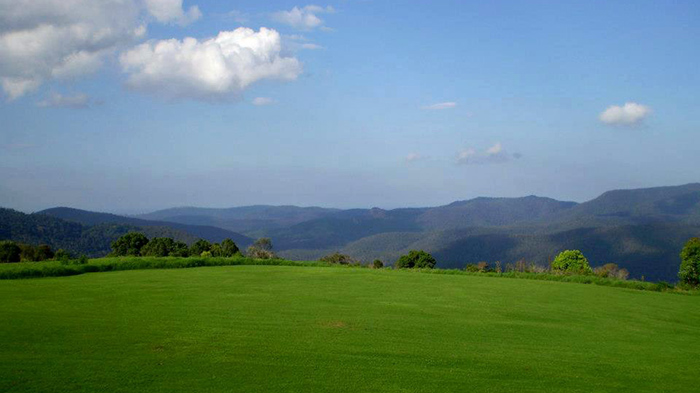 ---
What does a typical day at the retreat look like?
*example only
Day of Arrival
4pm onwards
Arrive. Register. Be orientated. Settle in.
6pm
Dinner
7.30pm
Introduction to the retreat theme, followed by Meditation and Deep Relaxation
8.30pm
Inspirational movie
Day 2 and ongoing
7am
Wake up gong
7.30am
Gentle Yoga OR Meditation outdoors OR Meditation indoors followed by discourse.
8.30am
Communal Breakfast and Personal Time
10.30am
Group relaxed activities on offer. Eg. Mindful Art, Gentle Yoga, Walk, Talks etc
12.30pm
Communal Lunch and Personal Time
2pm
Yoga Nidra, deep relaxation
3.15pm
Massages and Treatments start. Personal Time.
6pm
Supper
7.30pm
Meditation or Yoga or Chanting or Discussion
8.15pm
Inspirational movie
Day of Departure
7am
Wake up gong
7.30am
Mindful movement, Gentle Yoga or Meditation
8.30am
Communal breakfast and personal time
10.30am
Mindful art, Informal walk and talk, Swim, yoga or Touch the Earth
11.30pm
Gentle Yoga or Debrief
1pm
Communal lunch
2.30pm
Pack up and leave the mountain
Everything at retreat is relaxed, from the welcoming hosts who make you feel like family, to the gentle teaching styles of the activities, and the meals shared with other like-minded retreatants. Retreat life is slow and easy. Simply enjoy some quiet time to reflect, reconnect with peace, and regain your focus. Once you've arrived, the hectic outside world quickly disappears amid the stillness and beauty of nature. You melt into the deeply relaxing world of calm breathing, gentle stretching, nature walks, and deep relaxation, and all whilst releasing stress and anxiety.
May the spiritual heart we share
touch you with simple peace.
Healing in Simple Peace
at Nirvana Wellness Retreat
In these confusing, fearful times,
our greatest resource is
peace of mind,
peace of heart.