Lynanne McKenzie, M.Ed., BA., Pregnancy Yoga, Dip Yoga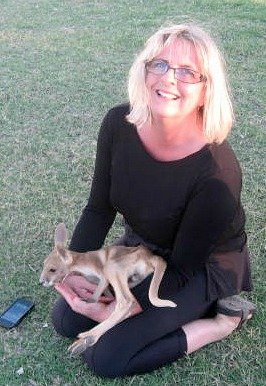 Lynanne's yoga journey was inspired by the authenticity, compassion and guidance of Shantiji and the teachers at Shanti Yoga Health Institute Australasia. She has studied Certificate IV in Yoga, followed by the Diploma in Yoga Teaching.  The traditional living principles and teachings of yoga resonate with her; in particular the principles of compassion for all living things, non-violence, and truthfulness which have been embraced as an integral part of her life.
Beyond yoga Lynanne is a wife, the mother of three adult children and has a fulfilling job in research development, supporting members of the Griffith Institute of Educational Research at Griffith University. She has a Bachelor of Arts from Monash University with a double major in urban geography and Australian history and a Master of Education from QUT.  She is currently researching in the area of distributed leadership.
Life is a journey and regular yoga practice supports and enhances that journey. Lynanne cherishes the opportunity to share this understanding and experience with others willing to grow with her.