Description
WHAT YOU GET
Enjoy 90 days of unlimited classes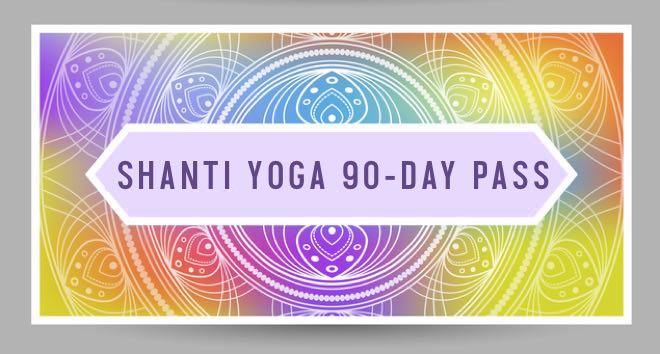 The Shanti Yoga 90-day Pass allows you to have flexibility and to enjoy 90 days of unlimited classes at our Shanti Yoga Centre. Yoga, deep relaxation, guided meditation, chanting, pranayama.
Free gift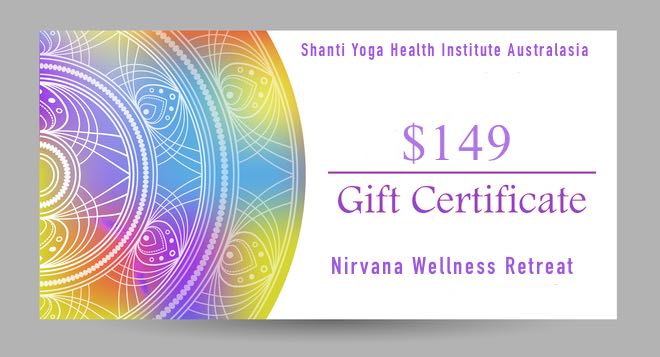 Also included in this Premium-90 Membership, you will receive a $149 gift voucher towards a weekend retreat at our Nirvana Wellness Retreat during the validity of your pass. Collect 4 consecutive 90-day gift certificates and receive a FREE weekend retreat valued at $596.
AND MORE …
Other Benefits of Premium Membership
When you purchase Premium Membership (via a 30-day,  90-day or annual Premium Membership plan), you will automatically be upgraded to "Premium Membership".  The benefits of Premium Membership include:-
You are eligible to join various volunteer programs, including Touch The Earth program
You will receive discounts at certain workshops or events.  For example:-

Vegetarian Cooking Classes – half price
Sanskrit Workshop – $100 discount (pay $50 instead of $150)

And of course, with the Premium-90 Membership Plan, you receive a Shanti Yoga 90-day pass allowing you to attend any or all classes in our Timetable of Classes
Be sure to log in before making any online purchases or bookings, so that the system knows to give you the appropriate discount.
Please note: The above benefits only apply during the validity of your pass.
Click on the FAQ tab above to see our Frequently Asked Questions