Yoga Gold Coast classes:-
6 days a week
4 evenings a week
Beginners are welcome
Advanced classes available
Yoga Classes Timetable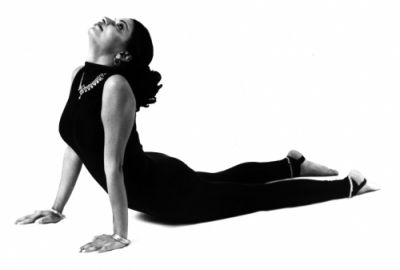 Yoga Class fees & membership
Membership & Class Fees
About Shanti Yoga classes
Shanti Yoga classes are a peaceful, sacred, transformational practices for body mind and spirit. They present a unique sequence of intentional breathing (pranayama), supported stretches and postures (asanas) incorporating simplified yoga in common, everyday approach to deep rest, restoration, wellbeing and healing. You meet and heal yourself on the mat.
Guided awareness, breathing, stretching, classical postures, modifications and safety features are incorporated throughout the class, making them appropriate for beginners, safe if you are ill, injured, menopausal, and also are pre-post natal safe. You are invited to practise at a level that is appropriate to you, in a comfortable setting. No experience necessary. Everyone can attend a class and benefit from it, regardless of how new or experienced you are.
Our beautiful centre provides an opportunity for you to attend regular classes with a mindful community of fellow practitioners, like-minded people who you can interact with at our lunches, retreats and social events.
Practising regularly together with a teacher, over a period of time, enables you to systematically develop and grow as a human being, and deepen your understanding of life.
Classes are multilevel, fully demonstrated, and beginners are able to attend all of the Shanti Yoga classes because of the way that Shanti Yoga is designed and taught. Cushions, pillows, blankets, props and chairs are available to support you during practice. While doing yoga you also work with the mind, emotions and spirit.
The beauty of Shanti Yoga is that it introduces you to yourself at all levels. You will help boost your nervous and immune systems, improve overall pain relief, help recover from lack of sleep, soothe headaches and migraines, lower blood pressure, release endorphons and anti-ageing hormones, strengthen bad backs, joints and so much more.
A combination of three styles of yoga are taught in each class (Restorative, Shanti Yoga flow (vinyasa), and Gentle Hatha Yoga) together with Pranayama (intentional yoga breathing, to work at building levels of prana (lifeforce), invigorating the immune system, healing the nervous systen and strengthening the mind-body. The shorter (55min classes) include Yoga Nidra (conscious yoga relaxation) while the longer and back-to-back classes extend the session for asana practice, with deep rest Yoga Nidra and Meditation added on as a separate class, helping your body heal itself. The combination of philosophy with practice is a hallmark of Shantiji's back-to-back sessions.
The needs of the body are different in the morning of your life and in the evening. Morning practice uses posture and breath in specific ways to energise and strengthen the entire system for the wear and tear of each day. Evening practices relaxes the entire body to heal and repair from the wear and tear of the day.
Come prepared to for authentic practice, by agreeing to be a student, accepting the soft, nurturing style of classical yoga, and to practice with awareness and presence.   Read more about Shanti Yoga and its benefits. Check out how you feel after!
Facilities
Fully equipped studio
Non-slip Yoga mats – no hire-fee
Cushions and Pillows provided for relaxation/meditation/pranayama
Blankets, Towels, Filtered water
Air-conditioned studio – cool in summer, heated in winter
Natural bamboo timber floor in yoga studio
Toilets that you can change in
Shoe rack and clothes hanging area
Lounge and waiting area
Shanti Yoga shop
Massage therapy rooms
Delicious, weightloss, vegan, lunchbox meals $15