Yoga and Ayurveda School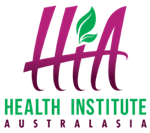 Our Shanti Yoga Centre houses the Health Institute Australasia, a division of our organisation which is an Ayurveda and Yoga School.
Yoga for Life – 600 hours
Our Yoga for Life – 600 hours (equivalent to Cert IV Yoga 10553NAT) provides comprehensive training in self-care for healthy living. This course will help you cultivate a healthy body and a clear mind through the Shanti Yoga method of integrated yoga practice.  It is suitable for both beginners and those who are experienced in yoga practice.
HIGHEST YOGA QUALIFICATION IN THE WORLD
This is the first step towards the highest yoga qualification you can obtain not only in Australia but in the world with our Advanced Therapeutic Yoga Teacher Training (equivalent to Adv Dip Yoga Teaching 10555NAT) course being 1800 hours.
SUCCESSFUL STUDENTS
With 40 years of providing education in Yoga, many of our graduates have successfully established studios right across Australia and worldwide.
➞ Read more about our
Yoga For Life
including timetables and fees.