Yoga and Ayurveda Training College and Clinics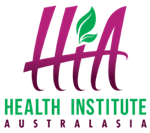 Our Shanti Yoga Centre houses the campus for Health Institute Australasia in Ayurveda Practitioner Training and Yoga Teacher Training.
Yoga Teacher Training
Yoga Teacher Teaching – 1200 hours (equivalent to Dip Yoga Teaching 10554NAT) for Life Education and Teaching Skills.
The Yoga Teacher Training course qualifies you as a yoga teacher. In this course, you will learn how to structure and effectively teach a yoga class. You will practice teaching under tuition, supervision and guidance.
This 2-year course has no prerequisite and is inclusive of material taught in Yoga for Life.  This Yoga Teacher Training course fully qualifies you as a yoga instructor.
HIGHEST YOGA QUALIFICATION IN THE WORLD
This is the first step towards the highest yoga qualification you can obtain not only in Australia but in the world with our Advanced Therapeutic Yoga Teacher Training course being 1800 hours.
SUCCESSFUL STUDENTS
With 40 years of providing education in Yoga, many of our graduates have successfully established studios right across Australia and worldwide.