Shanti Yoga Health Institute Australasia
My deepest wish is to you attain inner happiness with ease.
May the path of pursuing your purpose (dharma) be smooth for you.
No matter what obstacles you may encounter.
May you prevail with an unperturbed heart.
Shanti Gowans, CEO, Shanti Yoga Health Institute Australasia and founder of Shanti Yoga™
'THE SHANTI YOGA FAMILY'
Shanti Yoga Health Institute Australasia
Shanti International College
Shanti Yoga™ and Ayurvedic Wellness
Health Institute Australasia
Health institute Australasia Pty. Ltd.
The Meditation Institute
Nirvana Wellness Sanctuary
---

---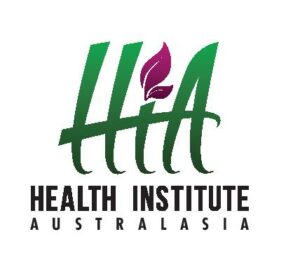 Please visit Health Institute Australaisa (HIA) website for information on courses and qualifications available -
healthinstitute.edu.au
Health Institute Australasia Pty Ltd 
ABN 53 625 888 726
Level 1/18 Rawlins Street,
Southport, QLD 4215, Australia
SHANTI YOGA™ is a holistic comprehensive system of yoga developed by yoga master Shanti Gowans.
Shanti Gowans developed the comprehensive system of yoga called Shanti Yoga™ when she first moved from India to Australia in 1972. In 1995, Shanti Gowans registered the educational faculty 'The Meditation Institute' which later on in 2003 became a Registered Training Organisation offering accredited courses in Ayurveda and Yoga. In 2010 Shanti and the team decided to change the name of the training organisation to Health Institute Australia, now Health Institute Australasia broadening the scope of study options for students.
Our Gold Coast based Shanti Yoga Centre is a holistic yoga, meditation and ayurvedic health centre. Shanti Yoga Centre offers an outstanding education, research and healthcare place with an incredible healing vibe and an atmosphere of fun, support and peace.
We are your other home.
---
SHANTI YOGA CENTRE OFFERS
---
Yoga classes and workshops
Yogic studies and yoga teacher training
Meditation classes and courses
Personal growth opportunities
Ayurvedic studies and practitioner training
Herbal remedies and treatments
Wonderful massage therapy
Meditation retreats at our Nirvana Wellbeing Centre in the Gold Coast hinterlands
Vegetarian meals & Cooking classes
Health management
Living English classes
Public speaking through drama
Sanskrit
Chanting (kirtan)
Classical Bharat Natyam and contemporary Bollywood Indian dance
Trips to India
---
You may visit our Shanti Yoga Centre or shop online for a variety of books, ayurvedic medicines, yoga accessories and more. Ayurvedic consultations and treatments are available. Please contact us to book.
Shanti Yoga Centre is the home for our Ayurveda and Yoga School - the Health Institute Australasia. The centre, including our yoga studio and campus, is located on the beautiful Gold Coast of Australia, with proximity to shops, beaches, libraries and other facilities.
The Shanti Yoga Health Institute Australasia owned Nirvana Wellbeing Retreat is delightfully located in the Gold Coast hinterland, amongst the picturesque mountains of Beechmont. There are 70 acres of spectacular ecologically managed farmland, providing a perfect backdrop for the work of practical training in organic gardening, or the holding of yoga teacher training classes as well as ayurvedic cooking and nutrition workshops.
We offer the highest yoga qualification you can obtain - not only in Australia, but in the world.
Shanti Yoga Centre maintains an uplifted and supportive healing environment that fosters a community of health practitioners, teachers, students, interns and volunteers that helps you co-create and contribute to an enlightened world. The Shanti Yoga Centre culture, atmosphere and environment is one of colour, unpretentiousness and friendliness.
---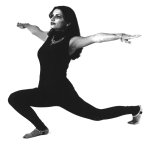 ---
Developing Ayurvedic and Yoga Practitioners that comply with the rules, regulations and standards of the countries in which we operate has been a strong focus for the Health Institute Australasia. However, we have always known that just herbs and medicines or yoga postures are not enough for natural wellbeing. This is why we are fully dedicated to bringing about Health and Wellness Training programs for both individuals for personal health and professionals.With 4 decades of providing education in Yoga, Meditation and Ayurveda, many of our graduates have established and successful yoga centres right across Australia and worldwide.


The purpose of education is to culture a person's mind so that they can accomplish all their aims in life.