AYURVEDIC RELAXATION MASSAGE PRACTICUM TRAINING COURSE
11 & 12 September 2021
Fee: $2995
Includes: Theory and practice. Certificate of Attendance.
Course Dates: 2-day intensive + 10 client massages at the Shanti Yoga Centre
Day/Time: Sat, Sun 10am-5pm daily
PREREQUISITES BEFORE INTENSIVE WEEKEND:
These can be done on line, and are included in above fees.
Basic principles of Ayurveda.
HLTAAP002. Confirm Physical Health Status
Ayurvedic A&P: Healthy Body
First Aid (must be done externally – not included in fees)
Relax the mind, Renew the body, Revive the soul
Derived from an ancient Indian tradition, Ayurvedic treatments are designed to help loosen toxins in the body and release excesses. The goal in all the treatments is to restore balance and re-establish calmness and harmony. They are deeply cleansing and purifying for the mind, body and spirit. The treatments have a rhythm and flow that encompass the entire body. Herbalised oils are used which target individual imbalances.
Ayurvedic massage course topics will include:
History
Benefits
Occupational Health & Safety
Personal Hygiene
Equipment/materials and Oils
Towel technique
Helpful hints & contra-indications
Massage for doshas
Massage technique
Senses & Doshas and their body manifestations
Anatomical Positions
Skin
Getting started – your first massage and what to expect
Sequencing/timing
Record keeping
Benefits of Ayurvedic Massage
An Ayurvedically prepared herbal-oil application (abhyanga) nourishes the skin, aids in removing impurities, stimulates both arterial and lymphatic circulation and relaxes the mind and body, promoting overall healing. This treatment enhances the ability of nutrients to reach starved cells and also removes stagnant waste. The desired result is a heightened state of awareness that will direct the internal healing system of the body.
How is it different?
Ayurvedic massage is unique and has a point of difference from any other style of massage. Have you ever wondered whether you're using the right type of oil to suit your client's body type? Ayurveda tailors each and every treatment to suit the individual, you can enhance your client's treatment by using easy to follow techniques according to the ancient principles and philosophy of Ayurveda.
Please call to book – 07 55310511, or Book Online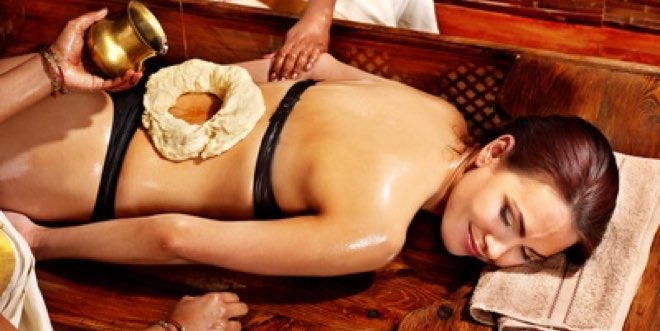 September 11 @ 10:00 — September 12 @ 17:00
Shop 1 126 Scarborough Street Southport
Shanti Gowans