Ayurvedic nutrition & metabolic cooking residential retreat 
COOK, TASTE, HEAL- HEALTHY MIND, HEALTHY BODY -COOKING RETREAT – Weekend
Cooking is the best part of a meal. It is a beloved ritual, a rite of passage and a lifelong skill. Cooking a meal is a gesture of generosity and love that can be felt and tasted.
There is so much cooking inspiration these days. The world's herbal traditions provide valuable tools for empowered, connected, and meaningful self-care.
When we cook together in an atmosphere that is relaxed and casual, it is a pressure-less affair. In a family kitchen there are never too many cooks. Standing elbow-to-elbow, while each person peels, chops and dices their contribution to the meal, everyone is involved in a family ritual that brings us closer and creates lasting memories.
Enjoying meals communally bring us together. They are a time to leave the stress behind. More than just where, how or what you eat, they elevate a meal to talk, catch up, make plans, tell and listen to stories, create memories, celebrate and connect with what truly matters.
Relax. Each of us has a unique way of doing things, and relaxing is no different. Nirvana Wellness Sanctuary is where relaxation takes place. There is no such thing as one-size-fits-all, no rules, just principles. At Nirvana, we've created the space, with all the right ingredients for you – one that fits your special brand of relaxing and recharging.
Greenery for the soul. From garden to kitchen to table, nature creates a soothing environment that helps us de-stress. Being in nature reboots the soul. It brings us back to a place of calmness, where the pressures of the outside world fade away. But they do more than that, they help purify the air around us, by removing some of the chemicals, carbon monoxide and much more.
Dress code. Leave the corporate world with its expectations, schedules, and dress codes behind. A soft and serene space, with sweatpants as the hero… Your dress code can be whatever you want it to be.
Home is where your mind is at ease, where you're comfortable, not worried. Home is where you can socialise as a family, and yet everybody has a chance to do their own thing. Home is where the heart is at peace. Come home to Nirvana Wellness Sanctuary.
Enjoy a weekend of relaxation, cooking, yoga, rainforest walks and good company in the most spectacular natural environment, Beechmont Queensland.
In this accessible introductory program, deepen your connection with nature and yourself as you
Learn the health benefits of Ayurvedic cooking
Explore culinary edibles, a handful of herbs and spices and learn simple techniques for preparing and using them through demonstrations and hands-on activities
Integrate mindful practices into cooking and eating
Come outside to explore earth and sky in Nirvana's gardens, and forage for edibles
Connect consciously with nature
Weave nature and Ayurvedic wisdom into your diet and lifestyle and return home with recipes to bring your own Ayurvedic kitchen to life to enjoy a home cooked meal shared with favourite people.
Cook, Taste, Heal is about the food of life – the things that nourish your body, mind and life force. 
Based upon the peaceful principles of Yoga, unity, and Ayurveda, 'the knowledge of life', Shantiji will tell you about your body type: wind, fire or earth, known as the tridoshas, namely, Vata, Pitta, Kapha and their many combinations, and how to nourish yourself with what's best for your body, and also meals you can prepare for all body types.
After picking herbs from the garden, gathering the eggs from the free range chickens, you'll congregate around food in the kitchen, chopping veggies, baking bread or making Indian breads, rotis for lunch, and Nirvana chai, or watch and taste. Learn to cook up a storm and when you go home you should be able to cook a feast suitable for the whole family.
Or just read a book, relax on the banana lounge or hammock while you take time out of your busy, pressured life to enjoy the peace and tranquillity of Nirvana Wellness Retreat.
Be inspired to enjoy life more deeply, explore a variety of life giving, life affirming food for your body, mind and health, as well as for in work, play and relationships.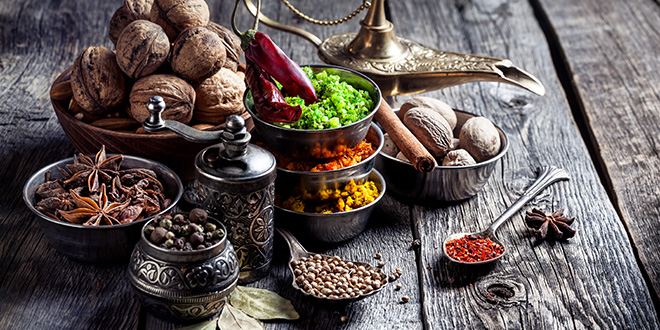 June 18 @ 16:00 — June 20 @ 16:00
Nirvana Wellness Retreat
Shanti Gowans