Singing, Chanting, Dance, Discourse…
Is the choral ensemble of the Health Institute Shanti Yoga Community.
It is an intimate, mixed-voice group of enthusiastic singers, of all ages and skill levels,
with an eclectic mix of repertoire.
Our Musical Director is the experienced, talented, and enthusiastic musician (flutist, singer), teacher, music therapist, performer, and producer Louise Hall, B. Ed Music, A MusA
Everyone welcome…
No auditions or note reading is necessary to join,
simply a love of harmony and a willingness to learn and enjoy the music.
WHEN:
Tuesdays 5:30 pm
3rd October – 8th December 2023
WHERE:
HIA Shanti Yoga studio
Level 1, 18 Rawlins Street, Southport
COST:
By donation
Make your week fantastic.
Come and sing with us.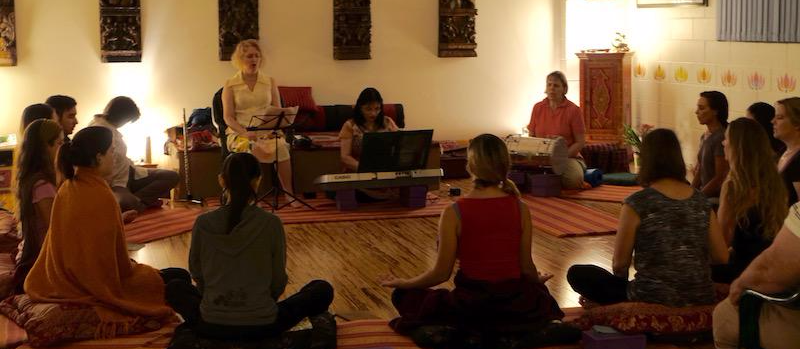 January 24 @ 17:30
Level 1/18 Rawlins Street Southport 4215
Shanti Gowans