Sanskrit 101: Part 1.
Calligraphy and pronunciation of The Vowels + Gayatri Mantra
In the beginning was the Word…[/perfectpullquote]Sanskrit is a language where form and sound are connected. Attaching form to a particular sound, when you utter a sound, you are relating to and releasing the form, not just psychologically, but existentially. Sanskrit is the blueprint for existence this way. It goes deep into the subconscious mind because these sounds are a part of you. The script is called devanagree, language of the gods.
Come and attend a Sanskrit calligraphy and sound 3-hour workshop. Exploring Sanskrit will enrich your understanding and practice of Yoga and Ayurveda immeasurably. Shanti Gowans offers Sanskrit training tailored specifically for those involved in Yoga, Ayurveda and Vedic spirituality. Sanskrit can also be studied for general interest.
Samskrtam or Sanskrit is the oldest recorded language in the world. It is known as the language of the gods and is the foundational language for Hindu, Buddhist, Sikh and Jain wisdom. It was the official language of India until the Muslim invasion in 1100 AD. Its script is known as divine or deva-nagari.
Sanskrit means refined. It is the elegant, living language of yoga and mantra (conscious, energised sound). Amongst the oldest languages in the world, the sound emanates out of specifically designated mouth positions (i.e. each sound has its corresponding healing and brain connections). As a language of pranic intention, it involves applying the concentrative and mindful disciplines of awareness to awaken your linguistic, vibrational, creative, listening and viewing processes.
Sanskrit is essential to explore the depths of yoga, meditation, Indian astrology, philosophy and Ayurveda. Profound philosophical epics such as the Ramayana, the Mahabharata, Bhagavad-Gita and the Puranas were originally composed in Sanskrit.
Learning Sanskrit chants opens a window to the ancient wisdom imparted by seers (rishis) in the Vedas. It offers deeper, experiential insights into the sciences of Yoga, Meditation and Ayurveda, since all this foundational knowledge was originally in Sanskrit. Yoga practitioners and teachers have a social responsibility to educate for unity, health, progress and peace. Sanskrit is a poignant example of the need to celebrate and preserve our yoga linguistics, culture and intangible heritage.
Shanti Yoga Health Institute Australasia is committed to preserving and spreading the sacred purity of Sanskrit and offers Sanskrit training for general interest or tailored specifically for those involved in Yoga, Ayurveda or Vedic spirituality. Learn:
– Sanskrit reading and writing
– To pronounce Sanskrit words accurately
– Phrases/sutras from Veda, Yoga and Ayurveda
– Accurate chanting of mantras
– Write your name in Sanskrit
Fee: $150
Repeat learners of this course, SYTA, AAPA and Shanti Yoga Premium members are welcome to attend for $50.
Free to students of HIA.
Certificate of Attendance.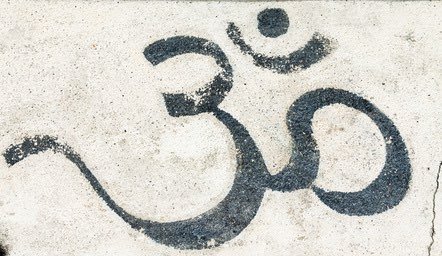 October 14 @ 14:00
Shop 1 126 Scarborough Street Southport
Shanti Gowans