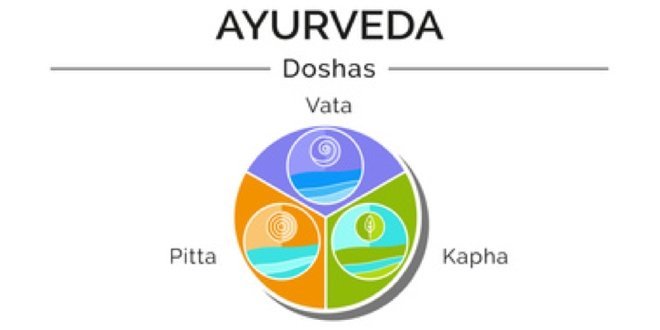 Vata, Pitta, Kapha, the tridoshas
February 1, 2012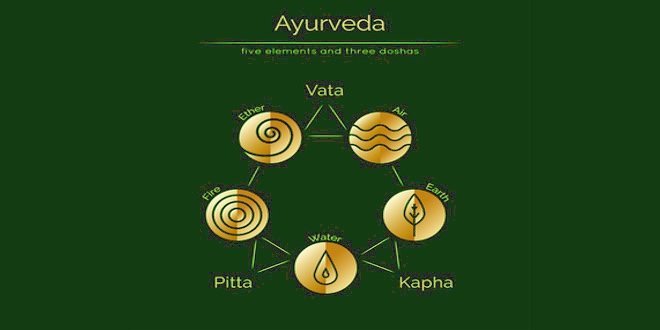 Ayurvedic Skin Type Test
July 1, 2015
Most people don't really mind growing older (it's better than being dead). It's looking older they dread most.
– Shanti Gowans
Mukha abhyanga (facial massage)
– preserving youthful appearance and vitality
45 mins $150
Fast life and everyday stress is clearly evident on the face of a person. Mukhya Abhyanga is the generetic term which for facial massage. Based upon a patient/client's doshic type they are offered a Harmony facial (vata), or Balance facial (pitta) or Restore facial (kapha). Mukhabhyanga massage helps in the fight against aging and provides a deep relaxing natural facial rejuvenation. After treatment, the face shines and looks visibly younger.
Relaxing massage is performed in a specific order of movement in combination with Ayurveda ingredients that gives the skin elasticity, feeds her and achieves relaxation. The massage achieves not only anti-stress effect but also revitalizing effect on the whole organism, when the movements are performed following the construction of the muscles.
The marma points are stimulated – both physical and energetic centres that enhance and strengthen the process of rejuvenation and collagen protein production.
This relaxing facial treatment lasts 45 minutes and is recommended to anyone who wants to relieve stress and maintain elasticity and youthfulness of the face.
BENEFITS OF MUKHA ABHYANGA treatment:
Prevention of loss of skin elasticity
The elimination of toxins from the face
Restores youthful appearance and vitality
Improvement of vision and work of other organs
Strengthening the nervous system
Feeding the Skin
Stress Relief
Harmony facial (Vata)
45 mins $150
Gently eliminates impurities whilst helping to soothe dry, irritated skin and replace vital moisture. Parched skins will enjoy a refreshed and hydrated complexion ready to absorb the benefits of active ingredients.
Balance facial (Pitta)
45 mins $150
Removes excess oil and surface impurities. Leaves the skin feeling clean and comfortably hydrated whilst helping to soothe unpleasant acne related irritation and inflammation.
Restore facial (Kapha)
45 mins $150
The skin will feel refreshed and soothed as the natural balance of hydration is replenished. This treatment will help to maintain a fresh, clear complexion and minimise impurities that cause congestion and clogged pores.
Nirvana Peel
30 mins $150
Removes excess oil and surface impurities.
The treatment will bring radiance, refine the skin grain, removes dirt, unclogs pores and smoothes the features. Its constituents like Cucumber cools and tones the facial skin, the Almond soothes, softens and nourishes the skin, while cleansing and moisturizing it. Pineapple has astringent, anti-inflammatory properties and helps in removing the dead or damaged tissue. It helps firm up the skin.
Thermal Face Lift
Anti ageing
45 mins $150
A powerful Firming Treatment that tightens loose skin and promotes cell respiration and renewal. Heat is produced using a Thermo-Herbal mask at an ideal temperature which enhances absorption, sculpting facial contours, reducing wrinkles and improving muscle tone and elasticity. Skin impurities are drawn out leaving the pores deeply cleansed, stimulating circulation and improves cellular function.
Delicate facial
45 mins $150
Gently remove impurities whilst helping to calm irritated, heated and sensitive skins. Including natural vitamin E to promote healing and protect the skin from free radical damage and jojoba oil which replenishes vital oils during cleansing to maintain the skins natural balance.
Ear Candling
Add-on treatment of ear candling $75
Call us (07)  5531 0511 to book an Ayurvedic Facial.
PURE SHANTI PRODUCTS
Enjoy anti-ageing skin treatments that actually slow down the speed by which the skins ages. Reduce the depth of existing wrinkles, making the skin look younger, and extend the lifespan of your skin The results are extraordinary. In some cases, it even makes people people appear as if they are ageing in reverse.
---
What is my Ayurvedic skin type?
You can score yourself below, so that we will have a record of your skin type and can provide the correct massage or facial to suit your skin type.
Airy (Vata)
My skin is dry, and I have scaly patches or cracked heels and hands.
My skin problems and wrinkles occur most easily in the forehead region.
My complexion or hair lacks a healthy glow; appears dull or lackluster.
My face lacks fullness or roundness and is getting thinner as I get older.
My body is losing too much weight or becoming frail, weak, or delicate.
By nature, I am enthusiastic, but I can often feel worried, anxious, or forgetful.
I often have trouble getting to sleep and sleep fitfully through the night.
TOTAL _____
Fiery (Pitta)
My skin is sensitive and tends to rashes, rosacea, irritation, sunburn, or breakouts.
My skin problems most commonly occur on the nose or cheek areas.
I am experiencing excessive hair loss, premature graying, or early wrinkling.
I have more freckles, moles, or "age spots" than I used to.
I easily maintain my normal weight and good digestion but tend to hyperacidity.
My eyes are prone to redness, irritation, or burning sensations.
I can focus well but get easily irritated, angry, or aggressive.
TOTAL _____
Earthy (Kapha)
My skin is oily and firm but easily develops large pores, deep wrinkles, or acne.
My skin problems are more common around the mouth, chin, and neck.
My hair is quite thick and lustrous.
My body easily retains fluid, and my face may appear puffy or jowly.
I have a sturdy physique and a lifelong tendency toward weight problems.
My mood is usually stable but tends toward melancholy and lethargy.
My mind and body often feel slow, stiff and heavy, especially in the morning.
TOTAL _____