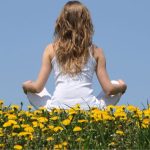 TEACHING SHANTI YOGA
September 18, 2023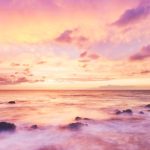 A PATH TO LESS STRESS
October 23, 2023
The Diploma of Ayurvedic Lifestyle Consultation course, is an entry-level course into the wonderful world of Ayurveda, and conducted by HIA as per the curriculum provided by the Australian government. 
It is training in clinical practice with 1:1 professional client care that could allow you to have the kind of career and lifestyle you desire.
In light of ongoing developments and growing concerns surrounding immunity, mental health and instability, including the COVID scares, in full alignment with the genesis and background of Ayurveda, the course has been designed to deliver a better understanding of Ayurveda in the Health Training Package, as an evidence-based solution. In this connection, the governments of India and Australia have seen it appropriate to focus on Ayurveda as a health science and minimise the importance of its Indian religious background.  This approach continues to allow the Ayurvedic practitioner to offer treatment that is based on who the patient is, and to feel like the care that is being offered is unique to the patient's specific circumstances, without compromising the science.
HIA is under contract with the Australian government to deliver and assess its content.
The management and treatment of health and education in Australia is heavily regulated and licensed. This means that we are all subjected to strict regulations that are professional and legitimatise Ayurveda, amongst other modalities in the Health Training package. This might also explain why out of 18 units of competency, only 5 are pure Ayurvedic. However, adhering to the government guidelines allows for the safety and wellbeing of trainees, staff, clients, patients and partners, and is of paramount importance.
I know we don't have to tell you that as a regulated or licensed professional in training, there are a number of considerations and red tape that you need to be aware of and follow in order to abide by the scope and policies of your profession, in a safe and legitimate way.
We thank you for your support and understanding, and wish you all success in your studies of this life-changing knowledge. This could be the health and healing breakthrough you and your clients have been waiting for.
Namaste,
Team HIA