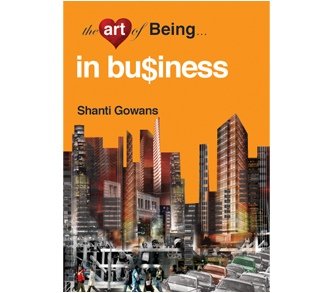 The Art of Being in Business Book
April 1, 2015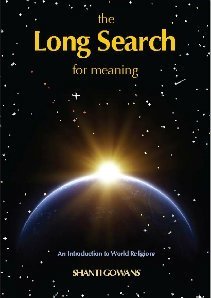 The Long Search for Meaning
April 5, 2015
The Art of Teaching Yoga
$120.00
This book has emerged from notes that were being used to orientate and teach undergraduate and graduate students about the yoga path. They have gradually been collated into a form that can be distributed to students. Here then, is the material to describe some of Yoga's important concepts and central methods, as taught by Shanti Yoga. Through yoga I give you my life and the essence of my profession. My deep desire is that this offering of yoga will clear your confusion and fear, and release your inherent comfort and peace – a living peace!
My deepest intention for this book is to offer you my experience of Shanti Yoga in a way that will facilitate the direct experience of your awakening, as well as contribute to the development and realisation of your potential as a teacher and human being. The aim of this book is to assist you in your own personal exploration of the essential, central questions which arise on the path to being a teacher of yoga.
About this book:
This book, The Art of Teaching Yoga by yoga and meditation master, Shanti Gowans, shares her insights and deep experiential knowledge of Yoga that are derived from her studentship in its ancient principles, as well as her studies of the Vedas, Upanishads and Patanjali's eight limbs of Raja Yoga. This system of yoga that Shantiji has formulated, known as Shanti Yoga is a pathway for authentic leadership and living peace and is designed for the current era for yourself, your family and your community.
Learn how to improve your practice as both a student and a teacher of authentic Yoga. This book provides
• a deep insight into the traditional training of a yoga student,
• in-depth information about the art of teaching Yoga; and
• guidelines for expanding your yoga services into the wider community.
It is a compendium of considerable magnitude and depth. Read it as a fully integrated whole, as an individual essay for immediate interest or a small section to be absorbed, reflected upon and realised as a personal truth within your own awareness.
This book has the power to enhance your journey in Yoga, starting from the surface of your skin and going as deep as the source of your Spirit and its subsequent expression as a true teacher of authentic Yoga.
Teaching is Being.