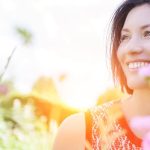 LIVE HEALTHIER LONGER
September 14, 2023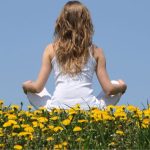 TEACHING SHANTI YOGA
September 18, 2023
PRINCIPLES OF PRACTICE 
Shanti Yoga is a breath centric, mind-body, yoga practice.

1. We are all valuable and equally deserving of yoga. It is not for the select few, but for every body. Shanti yoga is a practice for real people, with real, diverse physical bodies, rather than a set of physical practices that everyone should aspire to be doing, and can only be performed by people who we should all aspire to look like.
2. Practice in a way that is aligned with the long tradition of yoga. Misappropriation is not appreciation.
3. Shift your focus to your individual experience and intuition, so that you approach your yoga practice in a way that is safe, effective and respectful of the Indian roots of yoga.
4. Instruct your students to first relax and visualise the posture as it should be, the type of posture it is and what it is meant to achieve for the body.
5. Visualise the body and limbs as being capable of free flowing movements.
6. Simple postures are the most necessary ones.
7. Move slowly and smoothly both into and out of the posture.
8. Even the intermediate stages are just as important as the end results.
9. Be mindful, and observe yourself throughout… i.e., before starting, while going into the pose, during the pose, coming out of the pose or movement, and also after finishing.
10. Do not engage in competition, not even with yourself. Make no comparisons with how you did the same posture, movement, series… yesterday.
11. Abuse is unacceptable, and injury from practice is unnecessary.
12. There are four basic movements in postural yoga, namely backward bends, forward bends, sideways bends and twisting. Most postures are a combination of two or more of these.
13. Orientate your session towards stretching and bending, twisting and balancing.
14. Do not mistake the practices that are outlined as being prescriptive. They are to be used as a springboard for the exploration of your body and mind. Adapt the pose to the person, instead of the person to the pose.
15. Approach your practices with a creative spirit, a fresh eye and an open mind. Just like in any creative endeavour, let go of any preconceived ideas of how yoga is supposed to be done, or how it's supposed to look. Instead, consider the role of each practice and what it's designed to do.
16. Modifying the postures are essential. The full posture is often not possible, and must be modified, with minimal movement being totally acceptable..
17. Every posture will promote circulation in one or several areas and will stimulate the viscera, the glands and both nervous systems. No violence, namely pushing oneself beyond one's capability in that particular movement, or speed should be used. Postures, of themselves work, and a slow pace is essential if they are to be effective.
18. Slowness in action, coupled with the appropriate mental attitude and proper use of the breath, make for steady progress.
19. Stop both the movement and the hold you have on the posture before there is any strain, but work at being present and with effortless effort, for the duration of the movement and also while a posture is being held.
20. Constantly check for relaxation. Muscles shorten with tension, whereas they lengthen in relaxation making it possible to move a little further into the posture. Muscles such as those of the face, neck, eyes i.e., those which are involved in most postures very little, can be relaxed throughout.
21. In every position, let the body give in to gravity, even whilst you may be stretching against it.
22. To ensure balanced development, construct your sessions to allow for the pose with its counter-pose… i.e., if the spine or trunk has been bent one way, then ensure to incorporate a bend the other way.
23. Coordinate the breath with bodily movements. This means that you begin the movement after the inhalation or exhalation has started, according to the type of movement involved.
24. The general breathing rule to work with, is to exhale for folding in/down or closing movements, and inhale for opening out or extension movements.
25. While a posture is being held, breathing should be deep, balanced and through the nose.
26. Listening to the breath informs the practitioner whether the posture has been held for long enough.
27. Yoga's practices can only be mastered with repeated practice.
Shanti Yoga exemplifies the creative spirit of classical yoga. With its practice, you can create a personal yoga practice that is designed just for you.
connected: Teaching Shanti Yoga