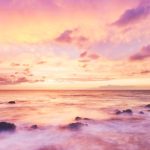 A PATH TO LESS STRESS
October 23, 2023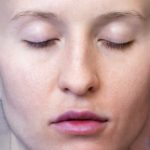 BUILDING BETTER MENTAL HEALTH: Your Emotional Mind – Part 1
November 21, 2023
TOUCH THE EARTH
Before his awakening,
when he had some doubts and fears
Gautama Siddharta asked the Earth to be his witness
by touching her with his hand.
The Earth appears to him as a beautiful mother.
In her arms she carried fruit and flowers,
birds, butterflies, and various animals,
which she offered to the Buddha,
and his doubts and fears instantly disappeared.
When you feel unhappy,
come to the earth
and ask for her help.
When you feel restless or lack confidence in yourself,
or when you feel angry or unhappy,
kneel down and touch the ground deeply
with your hands and your heart,
the way the Buddha did.
Touch the Earth
as if she were your favoured thing
or your best friend.
The Earth has been here for a long, long time.
She is a mother to all of us.
She has witnessed everything.
You too will see the earth
with all of her grasses, flowers, fruit,
trees, birds, animals
and all the living beings she has produced.
She offers you all of this and more.
You have more opportunities
to be happy and more grateful than you ever thought.
The earth showers her love and patience on you.
Witnessing your suffering,
she helps and protects you.
When the body dies,
she takes you back into her arms.
From Earth you come,
and to Earth you will go.
With the Earth you are safe.
She is always here for you.
in all of her wonderful expressions,
be they trees, butterflies, rivers and sunshine.
Whenever you are tired or unhappy,
touch the earth deeply
to heal and restore your joy.
Touch the Earth
through reflection
and selfless service (seva).
Serve for the betterment of humanity
and help build community.
Serving and helping others is a privilege.
This is the practice of creating beauty
and karma yoga at retreats.
I hope you and I can share this privilege together.
Come and join us to serve humanity
with a message and a love that impacts millions.
TOUCH THE EARTH at Nirvana
8:30 am – 12:30 pm + Lunch + Nidra.
Fee-free.
Bookings essential. 
2023: 11 November 2 , 16, 30 December
2024: 6 Jan, 3, 17 Feb, 2, 16, 30 March, 6 April, 18 May, 1, 15 , 29 June, 6, 20 July, 3, 24 August, 21, 28 September, 5, 25 October, 23 November, 7, 28 December